The year 2019 has seen steady growth in Kolkata's real estate market. The city has seen an improvement in commercial and social infrastructure backed by a steady property market. Devoid of cut-throat increase in prices backed by special programs for the affordable segment, the city of joy is geared towards providing home coming from different walks of life.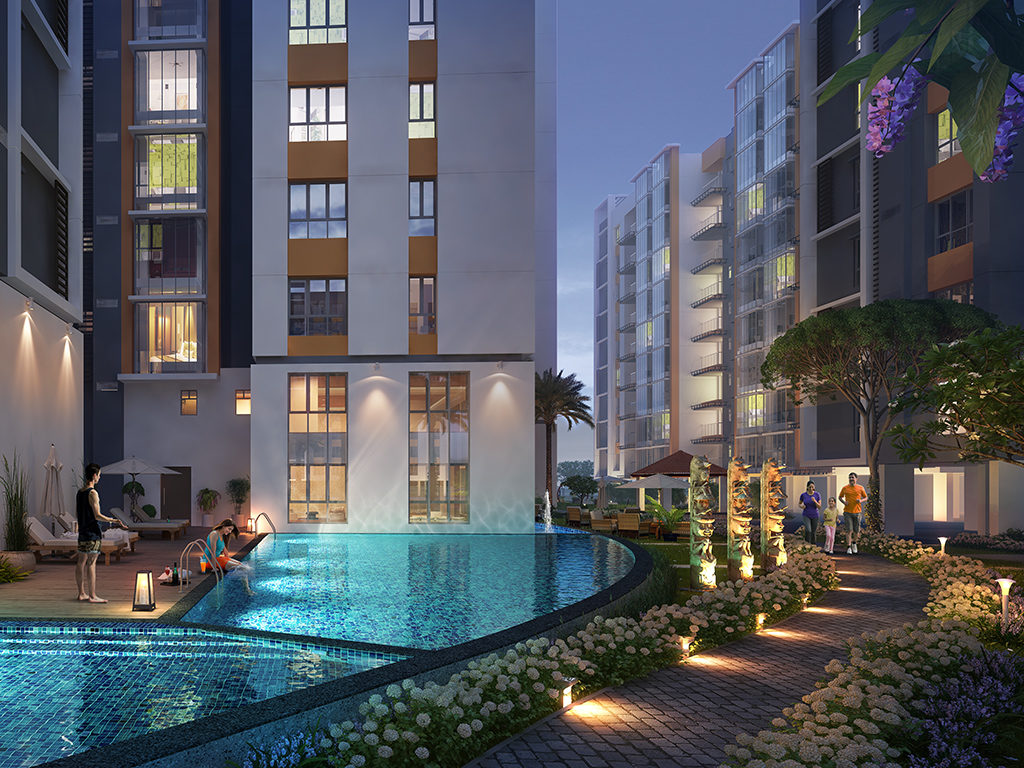 A thorough research has revealed that flats in Kolkata within 50 lakhs enjoys unmatched demand in the market owing to affordability quotient addressing the middle class and upper middle class section of the society. While 2BHK apartments are always in demand, regions like South Kolkata, Newtown, Rajarjat, Joka and EM Bypass are popular among home buyers.
Hence, as per the blog topic, what makes flats in Rajarhat popular among homebuyers? Let's checkout this write-up for the answers.
Flats in Rajarhat, Newtown- a Growing Hub of Residential Projects
The once-barren land Rajarhat is now a hub of residential projects. The massive development in this region in terms of residential and commercial is attracting homebuyers to tap on dream apartment here. If you looking for a flat defined by minimalistic elegance backed by nature and affordability, the properties in Rajarhat will leave you sorted. Hence, what are the benefits of buying a flat in Rajarhat? Check out the answer here.
The Apartment Features
Presence of good properties defined by modern features automatically increases the value of a region. Alternatively, it also enhances the living standards of the individuals, thereby giving more reasons to the potential home buyers to buy flats in Kolkata in such regions. Rajarhat is one of such regions. The properties in Rajarhat are essentially defined by a touch of elegance with awestruck features for a living experience unlike anywhere else. Along with the swank and class that the flats in Rajarhat spell, they come with a smart layout, thereby enabling easy access to kitchen, living room and drawing-room. Other trending features dominating the 2BHK or 3BHK flats in Rajarhat are the spaciousness defined by 2-3 side open and Vaastu compliance to attract positive energy. Hence, with buying a 2BHK or 3BHK flat in Rajarhat, experience the true essence of extravagance, comfort and convenience under roof.
The Amenities & Facilities
Investing in a residential project devoid of new-age facilities and amenities is nothing but wasting your money. Amenities and facilities are two essential elements in any residential project. The properties in Rajarhat, however, understanding this need makes sure to provide the buyers with an excellent set of modern clubhouse amenities and residential project facilities. It will take your living experience up-a-notch filled with entertainment. Experience the benefits of features like spa room, jogging track, imperial sky lounge, banquet hall, toddler's play area, etc. all under one roof. For example, Urban Greens with 2, 2.5 and 3BHK flats in Rajarhat consists of such features, thereby enabling the property buyers to lead a comfortable lifestyle.
The Location
Before you decide to buy an apartment, it is important to check the surroundings for leading a well-rounded lifestyle. No matter where you decide to buy a new home, the region should be well connected by different modes of transportation and should be close to nearby landmark facilities. The flats in Rajarhat will enable you to travel to various parts of the city via different modes of commute. What's more? If you are a frequent flyer, Rajarhat will keep you close to the airport as well. Additionally, property in Rajarhat will also keep you close to commercial facilities for better living standards.
Hence, is buying a flat in Rajarhat a worthwhile investment? The answer is a big Yes. Get your posh living space and other benefits only with properties in Rajarhat.