If you have seen large firework displays, homes lit up with bedazzling lights, and areas embellished by colourful 'Rangoli' artworks, then you know exactly what to expect during Diwali.
Often held over a span of four days during late October or early November, the 'Festival of Lights', also known as Deepawali, is celebrated for a variety of reasons in India. Firstly, it marks the return of Lord Rama to Ayodhya, which ended the 14-year long exile from home. Secondly, this occasion is said to celebrate the marriage of Lord Vishnu to the Goddess of Wealth, Lakshmi. On a larger context, it symbolizes the dominance of good over evil – where the demon Narakasura was defeated by Lord Krishna and Ravana by Lord Rama.
Aside from these reasons for rejoicing, Diwali celebrates new beginnings and seeks to rejuvenate people with good hope, purity, and peace. The lights in the form of 'diyas' and candles seek to illuminate positivity and compassion among people, while also serving to eradicate the presence of shadows (that act as a symbol of evil). It is nothing short of an auspicious festival, and every new venture is sure to be blessed by the gods above.
So, if you are looking to buy a 2 BHK flat in Rajarhat, now is the perfect opportunity!
Urban Greens – The Perfect Way to Mark your New Beginnings
Blessed by good fortune and prosperity, Diwali acts as a catalyst for one to undertake new activities. With Urban Greens, it gets even better.
Occupying a land area of roughly 7 acres, one can find well-designed living spaces and a modern set of amenities for the entertainment and well-being of each of its residents. At the same time, this residential property in Rajarhat is a pre-certified Green Building, with a Silver Rating by Indian Green Building Council (IGBC). Whether you choose a 3 BHK or 2 BHK flat here in Rajarhat, you can be guaranteed of healthier spaces for living purposes while assuring efficient usage of natural resources and energy practices.
This residential complex comes with a total of 10 absolute residential towers that come with a floor structure of G+9 and G+10 respectively. In fact, this project is a creation of the esteemed Loharuka Group, credited for their expert homes in the city. Located just 500 meters away from the major crossing at Chinar Park, this residential property in Rajarhat is sure to provide the much-needed excitement and thrill of a new and sophisticated abode in Kolkata.
Those seeking to buy flats in Rajarhat can end their search with Urban Greens.
Features of Urban Greens as a Residential Property in Rajarhat
For those asking why Urban Greens for flats in North Kolkata, here is what makes it a top choice for homes:
Location:
By far the most influential factor when you buy flats in Kolkata, choosing Rajarhat as the site location allows residents several advantages when it comes to daily living. Be it regarding the proximity of basic utilities or availability or schools or hospitals, you can cast your worries aside with Urban Greens due to the following:
Education: Calcutta Public School, National School, etc.
Entertainment: Eco Park, Westside, Shopper's Stop, City Centre II, etc.
Hospitals: Disha Eye Hospital, Charnock Hospital, Apollo Clinic, etc.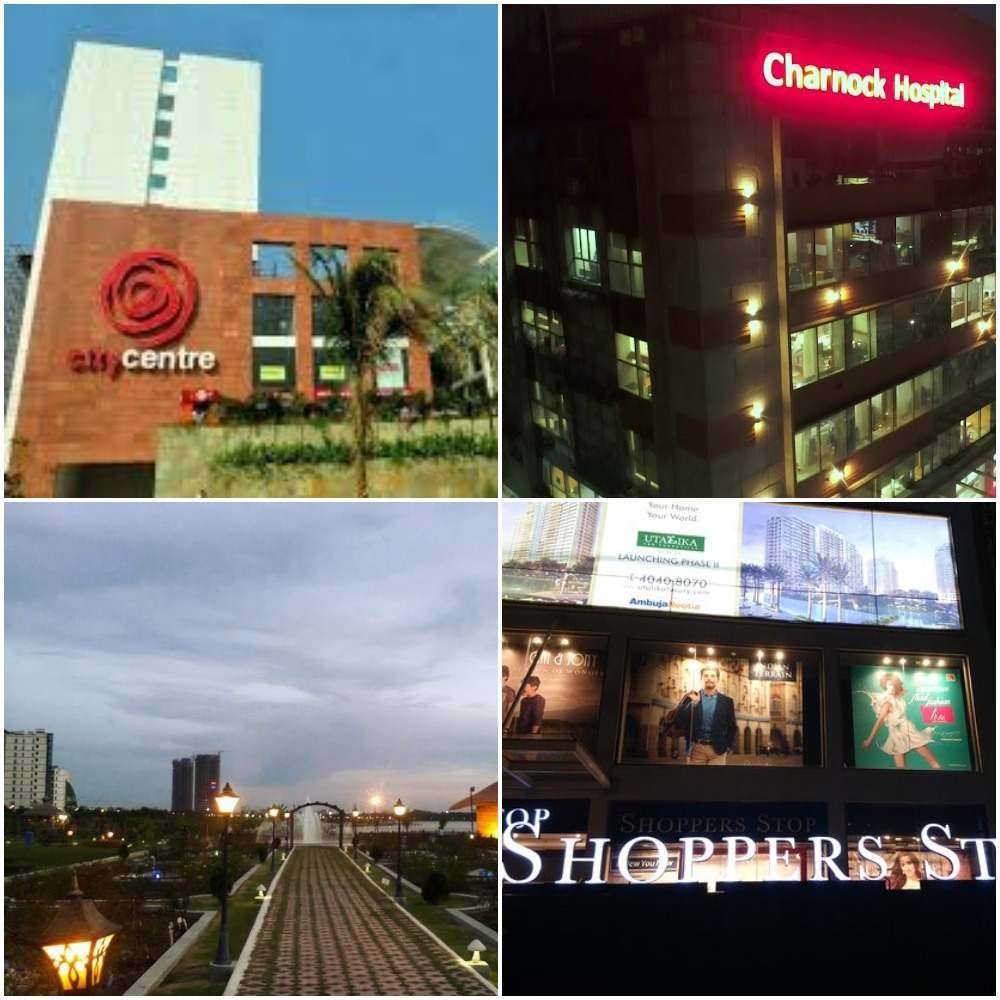 Transportation:
Whether for family outings or occupational purposes, one cannot avoid commuting each day. Understanding the need for easy connectivity from home, any 2 BHK flat at Urban Greens in Rajarhat allows one several advantages. Here are the benefits that one can receive from its apartments:

2 minutes from City centre II
5 km from the NSC Bose Airport
Close to proposed Garia-Airport Metro facility
Amenities:
Urban Greens looks after the all-round development of family members. This is evident through the quality of amenities that residents can find. For instance, this property in Rajarhat offers a swimming pool for grown-ups as well as a separate pool for children. Here is the complete list of amenities that one can find:
Swimming pool (and kid's pool)
Gymnasium
Games room
Children's play area
Squash and badminton court
Banquet hall
Cafeteria
Children's creche
Apartments:
Spanning across 2 and 3 BHK categories of flats in Rajarhat, here are the specification of each at Urban Greens:

Geared towards providing complete comfort and ease for residents, Urban Greens has left no stone unturned to ensure that all your needs are met. Live effortlessly and live conveniently now in Rajarhat.
Enjoy this Diwali and truly celebrate the festivities with a new apartment at Urban Greens.
Description: A new apartment at Urban Green is the best way to enjoy your celebration of Diwali. Read on to find out why as well as the features of this residential property in Rajarhat.