Did you know that Rajarhat, which is a hub of luxurious properties in North Kolkata, was once uninhabited and just acres of land?

This fact itself proves the constant development that Rajarhat has witnessed over the years. Be it access to educational institutions, healthcare services and entertainment centres, or offering modernity accompanied with peace, residential flats in Rajarhat have proved to be no less than Central Kolkata in any aspect.

Hence, whether you look at the standard of amenities, quality of interiors or budget-friendly homes, flats for sale in Rajarhat truly have it all.
So here's a list of what you can expect before you choose Rajarhat: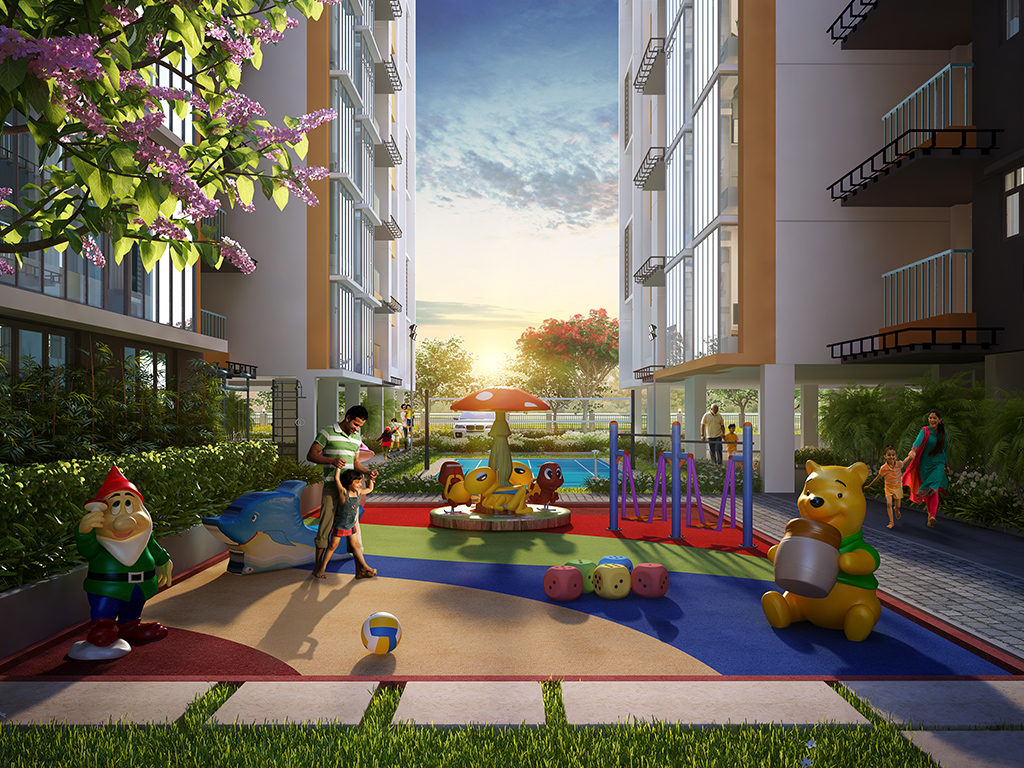 Budget-Friendly Apartments:
While looking for a dream house, what one constantly thinks about is the budget. No matter how attractive a residential property is, we would always choose to invest our hard-earned money in a place that offers great returns. Hence, buying residential properties in Rajarhat would serve to be a security for your lifetime earnings.
Location Benefits:
Rajarhat is an area in North Kolkata which offers an easy approach to educational institutions, healthcare centres and entertainment spots. While buying a flat for sale in Rajarhat, you get the opportunity of being close to Eco Park and malls such as City Centre 2. Calcutta Public School and National School are renowned educational institutions in Rajarhat. From healthcare centres like Apollo clinic to basic daily necessities, this area is an ideal location.
Nature and You:
In spite of the modern facilities that this area offers, what gives Rajarhat an edge in the mind of real estate investors is that it keeps the vast open spaces and sense of greenery alive. An evening spent with loved ones amid nature is known to be a perfect one. So if you are looking for a residential apartment with open spaces that ensure greenery all around, Rajarhat is the area for you.
Amenities:
After all the hardships and sacrifices, you and your family deserve the happiness you worked for. So, buying a flat that is accompanied by a host of amenities is an important consideration. Apartments in Rajarhat, therefore, are accompanied by great amenities that enable you to enjoy quality time with your family after a day's exhaustion.
Connectivity:
With a good transport system, Rajarhat offers strong connectivity through developed roads and state highways. In Rajarhat, there is accessibility to AC as well as non-AC government and private buses, taxis and rickshaws. The area is approximately 10 kilometres away from NSC Bose airport. With the new East-West metro, the area is geared towards even quicker and economical transport.
In conclusion, there are tonnes of advantages when it comes to buying a residential flat in Rajarhat. From basic amenities to an abundance of greenery, there are a lot of reasons why it is becoming 'the investors choice'.
When it comes to buying 2BHK flats in North Kolkata, Urban Greens is a project in Rajarhat that has won many hearts. So make the right choice and welcome peaceful and yet modern living into your lives.