When we think of the word 'home', there are many words and feelings that come to mind. The one thing that is undeniable is the fact that home is the place that we recognize as an inseparable part of our lives. Most will agree that the role that a home plays is much more than the traditional 'four walls and a roof'. Whether you buy a flat in North Kolkata or anywhere else, a home has become our personal refuge from the hectic nature of daily life.
Keeping this in mind, one can say the same about Rajarhat in North Kolkata, one of the latest residential hotspots that is gaining increased traction among both builders and homebuyers. It is situated amidst peaceful surroundings along with advancements in commercial and infrastructural development. Rajarhat also enjoys high preference as a choice of residence due to its great connectivity to the city's interiors.
It is for these basic reasons that real estate developers have embellished this region with their residential projects. Thus, for those wanting to buy 3 BHK flats in Rajarhat has emerged as a buyer's first choice in recent times. However, why opt for a 3BHK?
Assures convenience to families of a larger size
Guarantees freedom of space for each member
Easier to host guests and friends
No problem concerning storage areas
If these are also what you seek in a home, Urban Greens in Rajarhat is surely the place to be. Let's dive in and see what this residential project is all about.
Urban Greens – A Homebuyer's Solution to Quality Living in Kolkata
Located on the fringes of New Town, Urban Greens brings the best of modern housing to those looking for a 2 BHK flat or a 3BHK in Kolkata. Being a creation of the renowned Loharuka Group, this residential complex is split into 10 towers that are 10+G in structure.
Spread across a total of 7 acres of land, one can find lush foliage and airy spaces to be a part of your abode. Offering a paradise to those wishing to buy a flat in North Kolkata, Urban Greens comes with a promise of stylish interiors and comfort-packed spaces.
Let's take a look at the highlights of this project.
Amenities:
A stressful day of work demands a variety of ways to unwind. With its various facilities, such as a multipurpose court for games or dip in the swimming pool for relaxation, residents can find the best means for comfort. Check out Urban Green's complete set of amenities that come with any of its 2 BHK or 3 BHK flat in Rajarhat: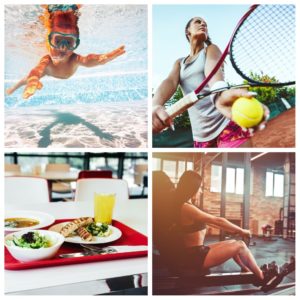 Swimming pool (as well as a pool for kids)
Gymnasium
Children's play area
Squash and badminton court
Banquet area
Cafeteria
Children's creche
Location:
Finding a good location is of utmost importance, and Urban Greens completely understands this need. As a result, it brings everything that residents require in close proximity. In the near vicinity of this project, one can find the following: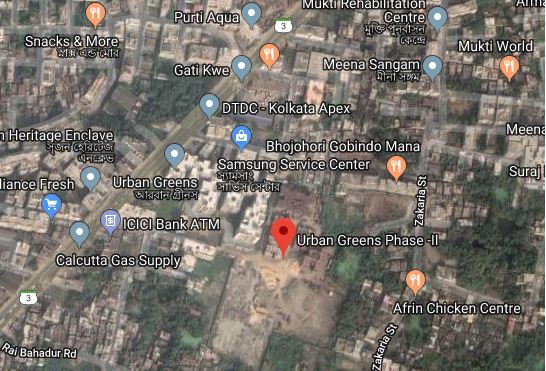 Education: Calcutta Public School, National School, etc.
Entertainment: Eco Park, Westside, Shopper's Stop, City Centre II, etc.
Hospitals: Disha Eye Hospital, Charnock Hospital, Apollo Clinic, etc.
Transportation:
For those wanting to buy a 2 BHK flat in North Kolkata's Rajarhat and New Town in terms of commute, one can find the residences at Urban Greens just 5 km away from the airport. At the same time, it offers close proximity to the proposed Garia-Airport Metro link. One can also use the mediums of rail and road for daily commute.
Upon closer inspection, you will clearly see that Urban Greens is equipped with everything that a modern homebuyer could require. But that's just the physical display of what homebuyers see. What Urban Greens really offers is a sanctum of tranquillity that is nestled amidst natural greens and airy spaces, which ensures a peaceful existence at a place you can truly call home.
Putting you at the centre of it all, the exuberance of luxurious living can now be found in Rajarhat.